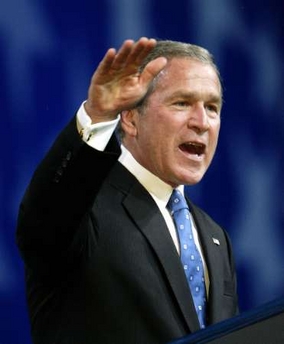 $350,000,000,000.00 spent on the wars since Sept. 11th, 2001. The majority for the Iraq war. Divide this by the U.S. resident population of 296,400,000 and you have $1180 per man, woman and child residing in the U.S. or $4720 for a family of four.
This is what you are paying for your country to illegally invade a country who never threatened to attack us, which did not have WMD's and was no threat to us in any way.
W says 'thank you for your donation'.
Go to Original Article >>>
The views expressed herein are the writers' own and do not necessarily reflect those of Looking Glass News. Click the disclaimer link below for more information.
Email: editor@lookingglassnews.org.