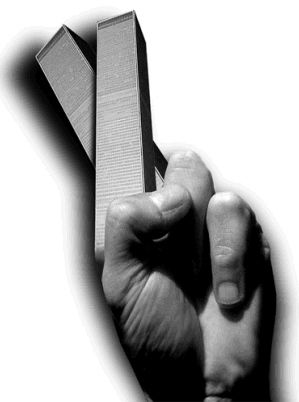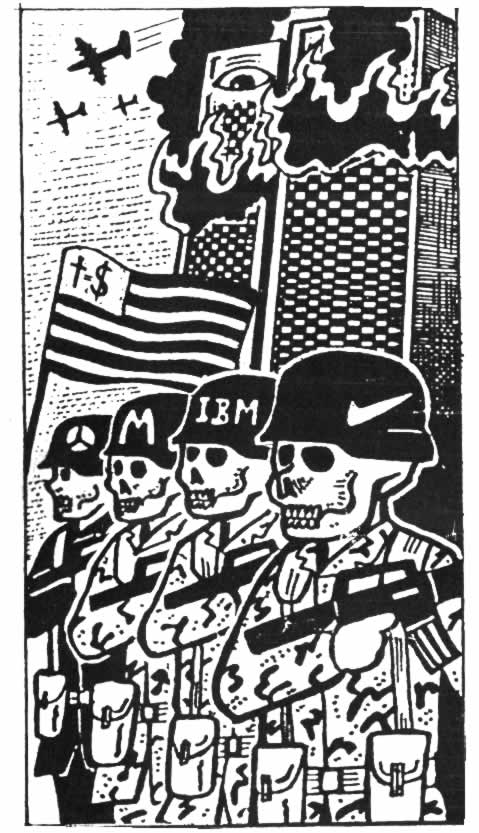 19909961 stories viewed since January 1st, 2005
Viewing War on Terrorism COMMENTARIES 1 through 3 of 3


WAR ON TERRORISM
When Osama Bin Ladin Was Tim Osman
Posted on Monday, May 22nd, 2006 @ 18:55:53 MST (4377 views)
The other man, dressed in Docker's clothing, was not a native Afghan any more than Olberg was. He was a 27-year-old Saudi. Tim Osman (Ossman) has recently become better known as Osama Bin Ladin. "Tim Osman" was the name assigned to him by the CIA for his tour of the U.S. and U.S. military bases, in search of political support and armaments. here is some evidence that Tim Osman and Ralph Oldberg visited the White House. There is certainty that Tim Osman toured some U.S. military bases, even receiving special demonstrations of the latest equipment. Why hasn't this been reported in the major media?
WAR ON TERRORISM
Cut-outs, moles, patsies and provocateurs
Posted on Wednesday, July 27th, 2005 @ 23:38:15 MST (7433 views)
In lieu of reports that a group calling itself "Secret al-Qaeda Jihad Organization in Europe" has apparently taken responsibility for the attacks, a refresher course on cut-outs, moles, patsies and provocateurs is in order. I have tried, without success, to find a single bombing attributed to "Al-Qaeda" that hasn't been "masterminded" (according to terrorism "experts" and their mouthpieces in the press) by an informant connected to some or other intelligence agency.
WAR ON TERRORISM
THE LAVON AFFAIR: IS HISTORY REPEATING ITSELF?
Posted on Saturday, July 09th, 2005 @ 22:31:36 MST (3696 views)
In 1954, Israeli agents working in Egypt planted bombs in several buildings, including a United States diplomatic facility, and left evidence behind implicating Arabs as the culprits. The ruse would have worked, had not one of the bombs detonated prematurely, allowing the Egyptians to capture and identify one of the bombers, which in turn led to the round up of an Israeli spy ring.
1
| | |
Copyright 2005 Looking Glass News.
VIDEOS
9-11
9/11 Truth: Scott Forbes describes power-downs in WTC
Painful Deceptions
The 9-11 Omission Commission
Everybody's Gotta Learn Sometime
9-11 Eyewitness

Loose Change 2nd Edition
Professor Jones Exposes Controlled Demoltion of WTC on MSNBC
Confronting the Evidence
The 9-11 Commission Report: Omissions and Distortions
Are the Criminals Frightened?
The Bush-Bin Laden Connection
9-11 and Oil Production (satire)
FBI Translator Speaks of 9-11 Foreknowledge and Treason
9-11 Commission Ignores Terrorist Funding
Cheney Stand Down Order
Controlled Demolition of WTC Towers
9-11 Painful Questions
9-11 Pentagon Strike
Economics
The Corporation
Capitalism and Other Kids Stuff!
Capitalist Conspiracy
M.Parenti: Terrorism, Globalism, and Conspiracy
The Age of the Cheerful Robots
Masters of the Universe
Economic Hitman
The Value of Debt
The Economy of Human RIghts
The World in Ten Seconds
We Become Silent- CODEX ALIMENTARIUS
The Bush Tax Cuts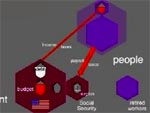 Government
/The Elite
Bohemian Rhapsody
Secrets of the CIA

JFK2 - The Bush Connection
The Secret Government
Hugo Chavez Speaks at the UN
Mr. Cheney Gets Some Feedback
Masters of the Universe
Bush Nazi Crime Family History
Bush Family Criminal Dynasty
The Clinton Chronicles
Conspiracy of Silence
Ariel Sharon: The Accused
The President Talks to God
Galloway Delivers a Scathing Rebuke to a US Senate Commission
John Bolton talks about the UN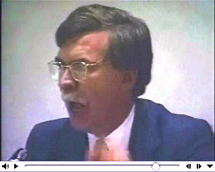 Iraq War
White House Pushed UK to Kill al-Jazeera Bombing Story
Fallujah - The Hidden Massacre
M.Parenti: Terrorism, Globalism, and Conspiracy
Ike Was Right About The War Machine
Galloway vs Hitchens on the Iraq War
Propaganda and War: Iraq and Beyond
We Are Not Going Away
Iraqi Resistance Kills U.S. Marines
Iraqi Lullaby
Iraqi's Murdered By U.S. Marines in Fallujah
Democracy Hypocrisy - Iraq War
War Makes Beasts of Men
Fallujha- The Day After
Second Year Anniversary of the Iraqi Occupation


Saddam had no WMD
One Year Anniversary of the Iraqi Occupation


Media
The Century of the Self
Outfoxed
Operation Hollywood
Gore Vidal: Vote Fraud and 9-11
Donahue vs O'Reilly
Galloway vs O'Reilly
Power of Nightmares
Myth of American Exceptionalism
Conspiracy Theory Rock
The Art of Democracy
The Myth of the Liberal Media
The Fake Town Hall Meeting
Galloway is Attacked by Paxman
The O'Sexxxy Factor


I Would Execute Everyone At Gitmo
Police State/Military
US Military Depleted Uranium Movie
Testimonies of Horror from the War on Drugs
Cold War, DirtyScience
The Invisible Machine
Governments Threaten Journalists in New Orleans
Martial Law in New Orleans
Surveillance Campaign
London Bomb Was Under the Train
London Terror Games
Nuclear Weapon Test
Panama Deception
Stop Nuclear Bunker Busters
Selling War to Kids
Amnesty International Criticizes USA For Torture
Unamerican!?
Stop USA Torture!
Voting Integrity
Votergate
Mouseland
Clint Curtis testifies about vote fraud
Peter King's Election Prediction