The Indoctrination of Israeli Children
Below are disturbing pictures of Israeli children sending gifts of hatred to their Arab counterparts in what is a systematic method of teaching children to kill others. These pictures were taken at a heavy artillery position near Kiryat Shmona close to the Lebanese border.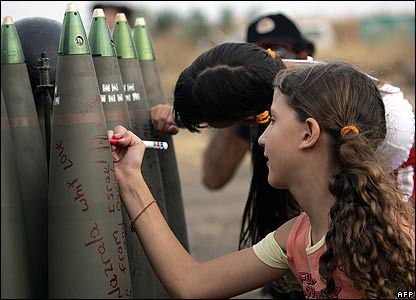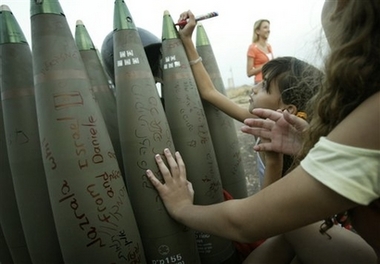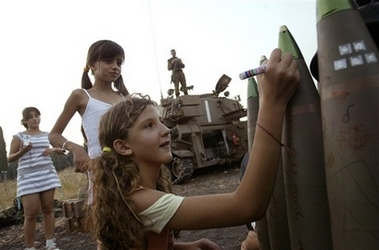 The victims: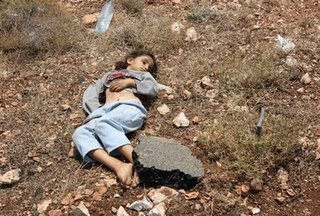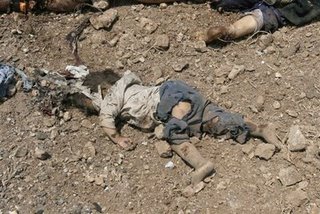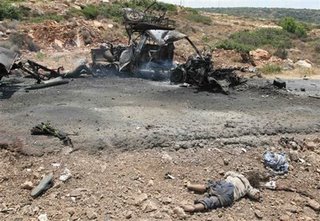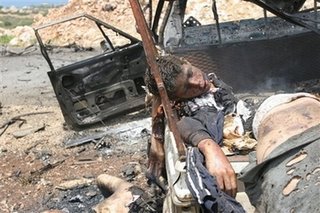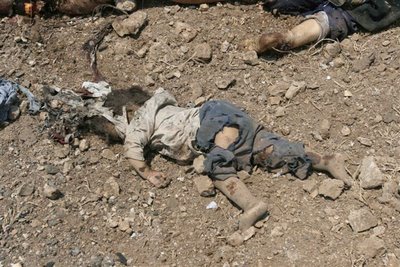 _____________________
Read from Looking Glass News
What If Israel Had Never Been Created?
One Giant Gaza Strip from the Caspian to the Red Sea
We're Being Set Up for Wider War in the Middle East
Israeli Diplomat: All Arabs are Terrorists
Israel is now using poison gas and depleted uranium shells on towns in the south of Lebanon
Beware Isreali False Flag Ops Planned Via Cheney
IT'S A MID-TERM ELECTION YEAR, LET THE WARS BEGIN
Israel Prepares to Invade Syria
US, Israel push world to brink of world war
Israel is Killing Incubator Babies and the World Says That it is OK!
Israelis use "unprecedented type of projectiles" on Palestinians
Go to Original Article >>>
The views expressed herein are the writers' own and do not necessarily reflect those of Looking Glass News. Click the disclaimer link below for more information.
Email: editor@lookingglassnews.org.