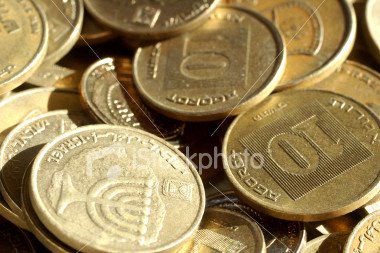 Ask your Congressperson how they can continue justifying voting for a foreign aid package that includes $3 billion a year for Israel. The Jewish population of Israel, 5,021,506 it should be noted, is smaller than that of the San Francisco Bay Area which is estimated to be over 7 million.
According to World Wealth Report 2005, the number of Israeli millionaires per capita is twice world average. Israel's nine richest: Shari Arison, Stef Wertheimer, Ofer family, Haim Saban, Lev Leviev, Yitzhak Tshuva, Benny Steinmetz, Morris Kahn, Judith and Jacob Richter
Roughly 7,400 people living in Israel have liquid assets worth over USD 1 million, among them 84 multimillionaires have fortunes worth over USD 30 million, according to the Merrill Lynch/Capgemini World Wealth Report 2005.
The number of Israeli millionaires grew by 12 percent and the number of multimillionaires leapt a whopping 20 percent since last year. The total liquid assets of Israel's wealthy class grew by 25 percent to sum USD 30 billion.
The number of Israeli millionaires per capita was twice the world average. Uri Goldfarb, vice president of Merrill Lynch Israel for private banking, said that the increase in the number of multimillionaires (20 percent) was significantly higher than the world growth rate of 8.5 percent.
The wealth report reveals that in 2005, three Israelis joined the list of the top 500 richest people in the world – lifting the number of Israelis gracing the list to nine.
Nine richest Israelis in the world:
Shari Arison (holder of controlling interest of Bank Hapoalim): USD 5 billion

Stef Wertheimer and his familty (Iscar owners): USD 3.5 billion

Ofer family (Israel Corporation and Bank Mizrahi): USD 3 billion

Haim Saban (Bezeq owner, made fortune in communications and entertainment): USD 2.8 billion

Lev Leviev (holder of controlling interest of Africa Israel): USD 2.6 billion

Yitzhak Tshuva (holder of controlling interest of Delek group): USD 2 billion

Benny Steinmetz (real estate and diamonds): USD 1.5 billion

Morris Kahn (founder of Amdocs and Golden Pages): USD 1 billion

Judith and Jacob Richter (Medinol founders): USD 1 billion
By next year, Stef and Eitan Wertheimer are expected to overtake Arison and reach first place as Israel's richest people. Their fortune after selling Iscar is estimated at over USD 7 billion. In addition businessmen defined as "oligarchs" and Arnon Milchan, who were included in Forbes' list of the world's wealthiest, were left off the current tally because they were not considered Israelis or because their wealth was not in available assets.
The report only considers millionaires whose fortune includes over USD 1 million in available assets, not considering money invested in fixed properties (such as real estate). The report also reveals that very few of Israel's wealthiest dropped off the list since last year.
In the world
According to the report, the total fortune of all the world's millionaires equaled USD 33.3 trillion in 2005 – an increase of 8.5 percent compared to 2004.
In 2005 the number of millionaires in the world grew by 6.5 percent to USD 8.7 million, and the number of multimillionaires grew by 10.2 percent to reach 85,400.
By Eli Shimoni
YNetNews.com
_______________________
Read from Looking Glass News
More Billionaires, More Poverty: Get Used To It
The Congressional Millionaires Club
US wealthiest 'worth $1 trillion'
Richest Are Leaving Even the Rich Far Behind
Russia's Richest, Twice as Rich
Net Worth of India's Billionaires Soars
The Republicans' millionaire relief act
Your Late Fees, Their Millions
Chinese billionaires on the rise
Go to Original Article >>>
The views expressed herein are the writers' own and do not necessarily reflect those of Looking Glass News. Click the disclaimer link below for more information.
Email: editor@lookingglassnews.org.