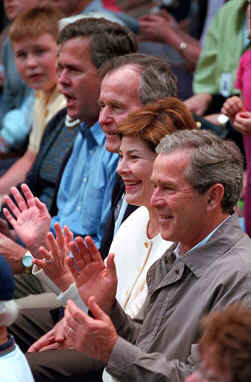 Bush Crime Family: Transplants from Texas destroying state gambling evidence in Florida
John Caylor of www.insider-magazine.com reports that a well-placed source within the Florida Department of Business and Professional Regulation has revealed Governor Jeb Bush ordered the destruction and shredding of public records and documents in violation of Florida law. The department maintains oversight and approval of state gaming licensees, slot machines, dog and horse tracks, and jai-alai. In addition, the state government source revealed that Jeb Bush has replaced key members of the Governor's Staff in Tallahassee with personnel from Texas who are overseeing the destruction of state documents. An FBI source has confirmed the destruction of public records by Jeb Bush may be in response to the ongoing criminal proceedings against GOP lobbyist Jack Abramoff and the Federal investigation of the 2001 gangland murder in Miami of Sun Cruz casino boat owner Gus Boulis.
Go to Original Article >>>
The views expressed herein are the writers' own and do not necessarily reflect those of Looking Glass News. Click the disclaimer link below for more information.
Email: editor@lookingglassnews.org.